Ever since the boom of adblockers usage, writers and bloggers like me were losing a substantial portion of their revenue.
This ad revenue helps me to meet the expense of running this site.
Tried every method under the sun to battle adblockers to recover my lost revenue. Almost each of them has their demerits.
Recently I found a simple, elegant (with good user experience), 100% foolproof solution offered by Google itself. That too within AdSense.
This is an anti-adblocker solution. After implementing this, whenever a visitor visits your website with adblocker turned on, the script politely asks them to turn it off for your site.
The amazing thing is, it is a one-click solution. That means the script automatically turns off AdBlocker once they click the dialog box. (that means they don't have to open their adblocker settings and then turn it off for your site.)
How to use it on your site.
Go to your AdSense account. Then to "Privacy & Messaging" and then to "Ad Blocking Recovery".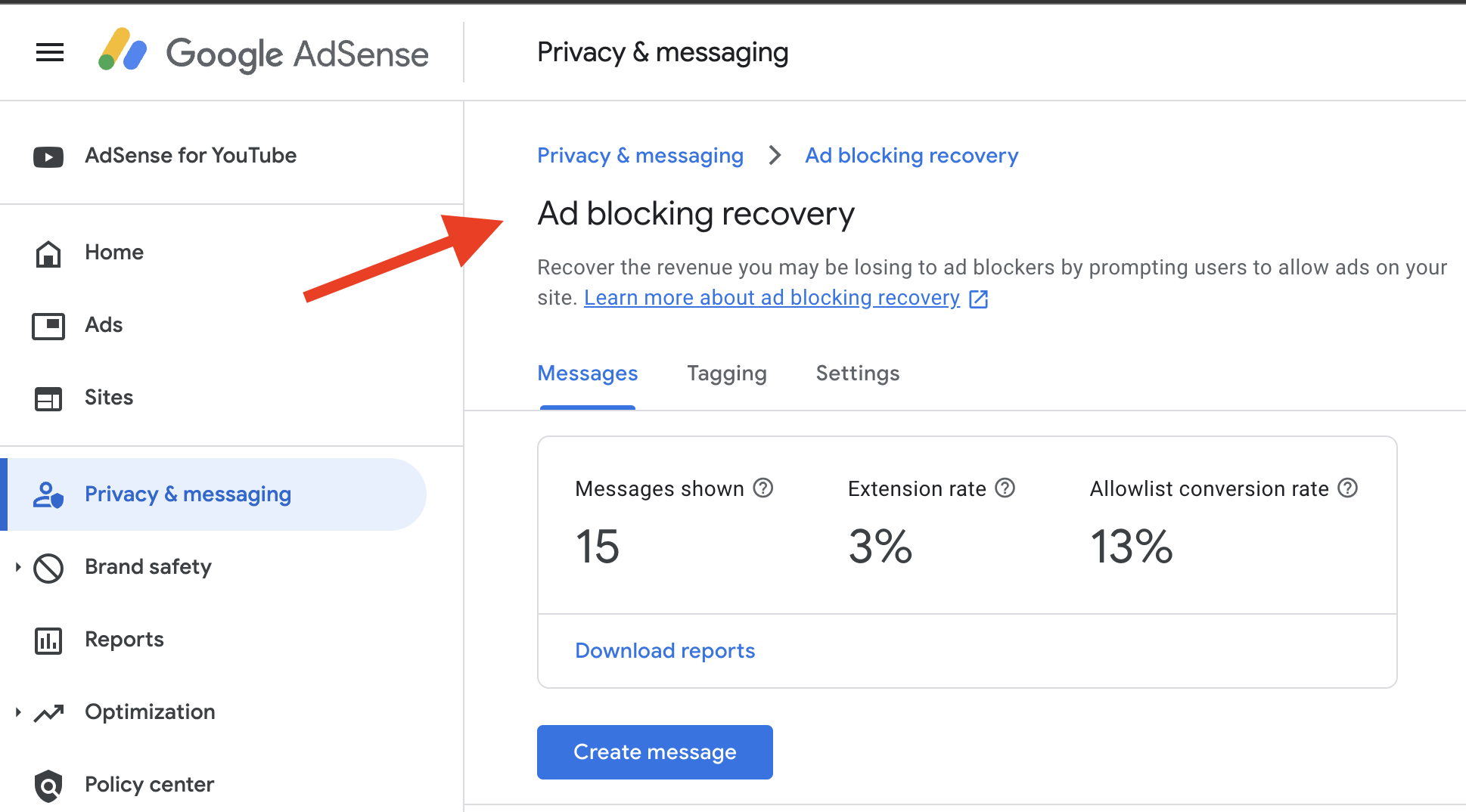 Don't forget to add the scripts to your website. The script is available on the same page (refer to the above screenshot) under the 'tagging' tab.