Have you ever witnessed a situation where you have to send an email to many people before the deadline? I know it's really irritating and time-consuming but what can we do, the job demands its completion. Once in a while, we have thought of having a feature of merging all these persons and sending the email to the person on the spot. What if I tell you that you can do this. Yes, you can merge all the recipients together and send that e-mail to them. This can be done with the help of Mail Merge.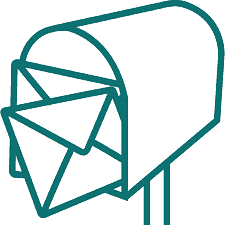 What is Mail Merge?
It is a popular feature of Microsoft Outlook that provides users with a feature to perform the mail merge in Gmail, Google Inbox, Google Apps, and G Suit account with the help of Google Scripts.
This software comes with various features.
You can insert unique file attachments for each recipient.
The e-mails can be written in the plain text of formatted in rich-text HTML.
You can also merge emails and schedule them. (The scheduling can be done in such a way that the e-mail can be sent on the particular hour of the day).
So, how to do the Mail merge in Gmail?
Install Mail Merge add-on on your device.
Add it to your Google Account, and you can also install Mail Merge to all users in your G Suite domain if you are a Google Apps admin.
After that, install Mail Merge into your Google account.
After the add-on is installed, go to the Google Spreadsheet.
Click on the add-on menu over there and then click on Mail merge with attachments in the menu appeared.
Click on the Create Merge Template menu. It will clone the blank mail merge template into the Google Spreadsheet.
(There, you'll see columns like First Name, Last Name, Email Address etc. You can even add more columns as required)
Go to Import Google contacts menu to fetch existing contacts groups (if any) from Google contacts into Mail Merge. If there is no existing contact group, then first create one.
If you wish to add unique attachments you can do that by adding them to File Attachments column.
Go to the Google drive, copy the link to a file and paste it on the sheet.
When you run the Mail Merge it will automatically send all the e-mails.
This method surely saves a lot of time and efforts. To avoid any kind of confusion, you can write a First name, email address and other information manually in the mail merge sheet. You can also add multiple URLs, but remember to separate all the URLs with a comma. This is how you can add emails to the spreadsheet and send them all at once, but what if you want to schedule the emails you are sending. To do the scheduling of e-mails follows the under mentioned steps.
Go to the Schedule Date column, insert the date and time when you need to send that email.
Use the dd mm yy hh format.
Create the Mail Merge Template.
This is how you can do message scheduling.
Some other features provided to users are:
It allows the user to add one or more variable fields in the email message using field name notation.
You can add file attachments.
It also allows users to include inline images, animated GIFs.
Conclusion: Mail Merging is an easy way to send an e-mail to multiple recipients. This also helps you to save your time and enormous wasted efforts. Let us know if this article was helpful for you in the comment section below and if you have any inquiries feel free to as them too.