If you are a gamer and a YouTuber, you may know the importance of live streaming in your life. Live Streaming is basically the sharing the live stream on YouTube, of you playing with others. You must have seen much live streaming going on YouTube, and most of them are of games like PUBG, Fortnite, CS: GO, and much more. Youtube.com primarily focuses on live streaming of video games. The audience attraction may not be as large as that of Amazon's Twitch TV. Twitch is a platform owned by Twitch Interactive where a user can do live streaming. It was introduced in 2011 as a spin-off of the general-interest streaming platform.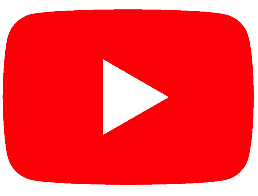 Despite audience attraction, there are other features that make YT Gaming Apps useful for everyone, not just professional gamers. One feature is that it doesn't need an additional hardware or software to live stream your game on YouTube. It also allows you the feature of doing a live stream from your desktop as well as your mobile phone. The most interesting part of YouTube Gaming is that a user can record the screencast of any app on his/her Smartphone.
Note: Standalone screencasting apps may offer more features but YouTube Gaming's big benefit is that you can even live stream your phone on to YouTube with a tap. This app is free and there are no issues with ads.
Screencast from Android
So, how to start with creating your Screencasts from your Android, on YouTube. Here is a step-to-step guide to do that.
Launch YT gaming on Android and click the GO live button.
You can choose to do the live streaming or just record the screencast. Recording screen cast lets you first record the screencast, then edit the video, and upload it.
After selecting the option, you will be provided with the list of apps, whose screencast you want to stream. The apps displayed will be the ones that come under the "gaming" category.
You can select one app or multiple apps that are displayed on the list and you want to stream.
The recorder will stream everything that you do.
The streaming session will include all the incoming notifications, messages, and other text boxes. It will also record the audio from the speakers as well as the surroundings. But the good thing is that the app provides you with the feature to mute the microphone. You can also turn off the front camera if you want. But, if you keep it turned on will make streaming look more professional.
If you want to edit the video before putting it on YouTube, you can also use 'Video Screencast Editor'. Say, you want to edit the display look or change audio with some background music or apply video effects such as Sepia, B&W, trim videos and much more, you can use this editor to meet your expectations. After doing all the editing your video is good to upload to YouTube.
As we talked earlier that we can stream videos from YouTube from our Android as well as Desktop. There are many screencasting tools to choose from but do you know that you can also create screencast videos inside YouTube without requiring any desktop software? All you need is a YouTube account ad a web browser.
 Screencast from Desktop
So, now let us discuss, How to record your Desktop Screen with YouTube.
Sign in to YouTube with your Google Account.
Click on the upload button in the upper left corner and choose Events under Live streaming.
You need to register your Phone-Number if you are streaming for the first time.
Give your screencast video a title and set the privacy to either Unlisted or Private as per your choice.
Click on "GO LIVE NOW" button.
This opens the Hangouts on the Air Page.
Click on the Screen share button and after that select any desktop window of your choice that you wish to record for your screencast.
Click on the Start Screen share button to start sharing your screen.
Select the Start Broadcast button to start the recording of the screen.
When you are done with the recording.
Click on the Stop Broadcast button and switch to the YouTube website.
Go to your YouTube dashboard. The recorded video will be available there. You can download the video on Google Drive or share it on YouTube.
If you want to stop the webcam recording you can click on the camera icon to turn it off. Similarly, you can also turn off the microphone icon if you don't want to record audio. Remember, if you are using multiple desktops it will only show program that is active on the current desktop. If you choose the private session, nobody will be able to watch your streaming, while it is being recorded.