The brand is the heart and soul of any marketing program. If your product is good and has a strong, appealing identity as part of a trusted brand, then your marketing and customer experience programs have a much higher chance of success.
Branding is one of the most powerful tools in the marketer's toolbox, no matter how big or small your brand is or in which industry you operate. Interbrand, which lists the top global brands every year, once stated that the best brands in the world are living entities that reshape reality. Beyond the top revenue brands, Interbrand listed, the most powerful brands, according to Brand Finance, are those that score high for familiarity, loyalty, promotion, staff satisfaction, and reputation. For 2015, that brand was LEGO, overtaking the top spot from Ferrari in 2014, largely due to the innovative ways it involved customers in generating product and content.
Building Sustainable Brand Equity
A brand is not just a symbol, statement, or status. It's a partnership in which consumers invest their personal equity as the relationship grows. The equity consumers have in a brand is not just the money they've spent on products but also their emotional investment.
People become emotionally invested in a brand when:
They Experience service or quality that surprises them by exceeding all expectations
Are recognized and rewarded for their business and loyalty
Evangelize about a brand experience or product in the real world or online
Refer others to the brand and encourage them to purchase as well
When all the above happens regularly, your emotional equity in a brand goes up and so does the price to switch
Brands defined by experiences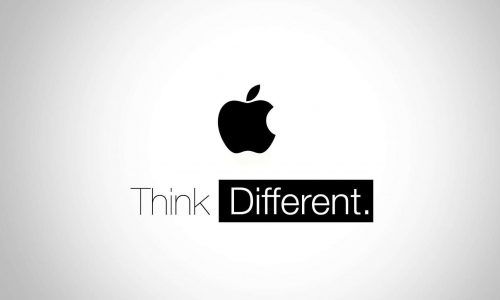 Everyone talks about Apple, so forgive us for being trite, but few examples are as good. When you walk into an Apple Store, an employee greets you and then assigns you an expert who stays with you as a personal shopper as long as you need. If you buy something, the expert completes the transaction while standing next to you, not behind a clunky obstacle like a sales counter. You feel like a friend just helped you. If you need help, you can meet with Apple's Genius Bar gurus for free, and per experience, you always get a lot more than you went there for in the first place. If a customer went in for a keyboard fix and walked away with a software update and a new battery that he didn't know he needed, all for free. Yes, that experience would be memorable beyond the product's life because the customer no longer has that computer and don't remember the software updated but continue to talk about the experience years later.
Branding across channels
Make sure you have consistent branding across all channels you use. Whether you're marketing through your blog, a YouTube video or channel, outdoor advertising, brochures, events, or other means, you need to present the same values and persona for your brand. Evaluate your brand identity to make sure it's presented consistently and that it appears everywhere possible. Stick with your color palette, fonts, and so on to avoid confusion and weaken the instant brand recognition you're trying to build. Your brand name and logo don't have to be the most beautiful, sophisticated, or clever to be successful. In fact, many top brands are strikingly simple. What sets them apart from other brands is that they're recognizable and known, which in turn gives them value and helps them sell products. Rolling your brand out consistently and strongly is even more important than perfecting your logo design. Choose something that's clear and simple, reflects your values and persona, and then stick to it no matter what.
Also remember, your brand identity is not just your logo, colors, or the imagery you use in your ads, on your website, and more. It's not the dialogue you create on your social media pages. It's the emotions you fulfill, consciously and unconsciously, through your experiences, and it's the reputation you have for the good you do in the world and the promises you keep. It's about the story you tell and the stories you inspire others to tell about your products, service, and impact in the world.