GBA (Game Boy Advance) emulators are gaming consoles developed, manufactured, and marketed by Nintendo. This gaming console is the successor to the Game Boy Color. This gaming console is designed by a French designer, name Gwénaël Nicolas, creator of Curiosity Inc.- a Tokyo based design studio.
GBA is the best gaming consoles built for Retro Gaming. It features a lot of awesome games, some of them are The Legend of Zelda, Super Mario Kart etc. Now, t also allows users to play GBA games on PC / Laptops with the help of Game Boy Advance Emulators. Though many emulators do not support newer versions of Windows, like Windows 8.1, Windows 10, and even on Windows 7.
So if you are willing to play GBA games on these versions of Windows operating system, then you have landed in the right place, my friend. Here, I'll tell you 5 Best GBA emulators for PC/ Laptops, running on Windows 7, 8.1, and 10. So Let's get started.
5 Best GBA emulators for Windows 7, 8.1, and 10.
1. mGBA
mGBA is one of the oldest, and fastest GBA emulators of all time. This emulator provides lag-free experience to users running games on Windows. This emulator comes with various salient features to its users.
Features:
Multiplayer support
Multi-Window function
Solar Sensor Support
Game overrides and ROM patch feature
Cheat Code availability
To download mGBA Emulator click here.
2. VisualBoy Advance
Visual Boy advance is second best emulator in my list of 5 Best GBA emulators for Windows 7, 8.1, and 10 because of its fast processing. It allows the user to have a lag-free gaming experience on their Windows operating system. It supports all the variants, i.e. either 32-bit or 64-bit.
Features:
JoyPad or Gamepad support
Cheat code availability
Ability to record the gameplay
Auto-save and lode feature
To download Visual Boy Advance click here.
3. No$GBA Emulator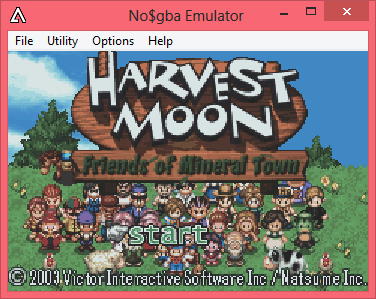 No$GBA Emulator or also known as No Cash GBA allows users to emulate NDS games, which lets the user use it as two in one emulator.
To play GBA games on your Windows via No$GBA, go to:
File>Cartridge Menu (Files.lst)>NDS game ROM (the one you want to play)
Features:
Joystick support
Auto Save and load feature
To download No$GBA Emulator click here.
4. Higan GBA Emulator
It is a multi-emulator system which not only supports GBA but also supports Nintendo Famicom, Super Famicom, and Game Boy Color. You can also specify custom BIOS ROM so that you can emulate the Sega Master System, Mega Drive, and Game Gear.
Features:
Game Color is good
To download Higan GBA emulator click here.
5. BoyCott Advance

BoyCott Advance emulator works in all versions of Windows. Yes, it is true, it works on Windows 7, 8.1, 10, XP, Vista, and even on older versions.
Features:
Supports all the version of Windows
Autosave and load
Joystick support
To download BoyCott advance click here.
NOTE: To play GBA games first you need to download it from the sites such as Romhustler.net.
Conclusion: The mentioned above are the 5 Best GBA emulators you can use to play your GBA games on your PC supporting Windows versions such as Windows 7, 8.1, and 10. If you find any difficulty using it or if you know about some other GBA Emulators free feel to comment about it.