There are many independent app developers out there who design code and test the apps they have been working hard just to know that Google Play Store charges a fee to sign up as a developer and publish your app on Google Play Store. It was previously known as Android Market and charges $25 from developers. The only thing that many of the developers do not know is that there are other App Stores that provide services to publish developed apps globally just like Play Sore, and all of that at cheap rates. There are many alternatives rather than Google Play and iTunes. In this article, I will share the 5 Best alternatives to publish and advertise your apps.
5 Best alternatives to Publish your Apps:
The mentioned below are 5 Best alternatives to publish and advertise your apps.
1. Apitode
The registration is free of cost and you need not pay anything to create a developer account. You can easily monetize, promote and distribute your apps and share it with the world. To do that, go to Aptoide publisher page to register yourself as a publisher. You need to give them information asked.
To publish your app, click here: Apitode
2. Appszoom
It is one of the alternatives App Store that provides access to both iOS and Android apps and games. It is just like Google App store.  You can enter your app into the global market by submitting it on this platform. Moreover, if your app meets all the requirements of their website and is of high quality, then you can get rewards from AppsZoom. You already get a developer account as you register on it. You can advertise your app from here.
To publish your app, click here: AppsZoom
3. GetJar
The developers who create apps on various platforms such as Android, Java, Blackberry, Windows Mobile, and Symbian must consider this app Store worth a shot. This file is very popular and has over 3 million downloads per day. Your app will be published here, as well as can reach to the users in the entire globe. You can upload your apps without paying any expenses i.e. it provides you the feature of uploading your app free of cost.
To publish your app click here: GetJar
4. Opera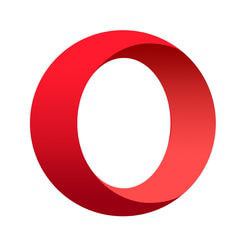 You can create apps for various platforms such as Android, Blackberry, Windows, iOS, Symbian and Java and publish them too. Opera mobile store witnesses over 10 million trafficking every month. There are over 2000K downloads every day and currently, they are offering paid apps in over 230 countries. You can get your publisher account for free. All you need to do is make one publisher account there and start promoting your app. You are provided with free promotional and distribution platform too.
Submit your app here: Opera
5. 1Mobile

Before you start publishing your app on 1Mobile, you need to go through their review process.
Create a developers account
Submit your app for review. The review will take 3-4 working days.
If your app is not reviewed you can contact the authority for any error and correct it.
Resubmit your app again.
The revenue share of 1 Mobile is the standard 70-30 split. You can find over 8 million apps on 1Mobile.
To register at 1Mobile click here: 1Mobile
There are many other apps that perform the same function such as AppGeyser, Mobango, and SlideMe.
This is the list of the alternative app stores that I think will help beginner or professional app developers to publish their apps and also advertise them. But, none of the above can replace iTunes and Google Play Store though, because they can drive more traffic and downloads to your apps. But, its good to have some options in life and I'm providing some of them. Anyways, if you have published your developed apps in any of the above mentions apps, please let us know and if you have any suggestions regarding this topic we will be more than happy to know that.